There is a new kind of generation gap in the era of digital media.  This isn't a  have/have-not kind of gap, it is a gap of awareness, forethought and legacy.
We have 25 years or more of young people who have grown up online, creating profiles, accounts, avatars and more without much concern for the reality of the permanence of such platforms.
Fact: Today education on digital identity and legacy is beginning even before conception, some parents go so far as to name children based on what domains are available rather than traditional means of family or faith based naming.
I believe that understanding what your Digital Identity is, as well as the digital legacy and footprint you leave is the foundation to good citizenship in the digital age.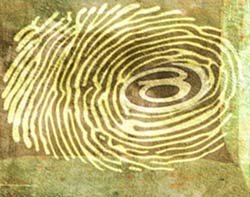 Fact: Many colleges are researching students applying for admissions. For the first time in history you are far more than your test scores, application and essay. You are a full blown human who has made bad decisions on what to put online.  Will that prevent you from getting into your first choice college?
There is a generation of young adults with legacy's full of "red cup" photos on Facebook, young families are faced with the regret that by sharing photos of their children they have in fact begun to build the digital legacy for that child, without the input of the child.
Education is just beginning to address this concern but with many not quite sure of what the impact will be in the long term, it's difficult to go beyond the basic wisdoms of proper etiquette and decorum online.
Our goal is to change that, to make gaining control of your digital identity, legacy and footprint simple.  Simple is the key and the message, we don't need to clutter our day with maintaining a overabundance of social platforms so we created what some have termed the "social media one ring" (tip of the hat to the great JRR Tolkien for the inspiration).
Follr is about telling your story.  Many social websites, or social silos as they are being referred to now, allow the user to create a profile, create content, share expertise, information, photographs, but at the end of the day (or page) it becomes about attracting the other user to drive revenue through advertising or cross promotion.
We believe you matter, your story matters, your legacy matters.  We give you the tool to create the perfect story of your life the way you choose to tell it.  Just you, only you on the page.  You can share how you want, what you want and where you want.  The essential difference we offer is simplification, one place to control it all.
We draw your social silo feeds onto your page, we allow you to upload a formatted resume or CV, papers, projects, whatever you wish to share. Photos of your family in your biography, a fabulous personal timeline detailing your life and your legacy.  You gain control by building the profile of your dreams.
Fact: Many employers will not even accept resumes any longer, they want a link to a social site or more direct data.  The average resume gets 6 seconds of review time, and that time is merely to determine whether the resume is worth reading.  Follr lets you create an online resume and history.
What do many of our team do themselves? We direct our personal domain names to our follr.me profiles, allowing the search engine results to help those seeking information on you to find the move valuable data almost immediately – the data you own and control with your follr.me profile page (mine is in the process of redirection now via my domain host).
As the next generation comes of the computer age we will begin to launch our educational programs to bring awareness to parents, teachers, school boards and students of the impact of what is online in the long run.
Considering that the internet and web are merely in their infancy, there are an improbable number of future users and possibilities of what will come next.  It's never too late to take control and protect your future.  The choice you make as the 15 year old you shouldn't affect the opportunity of a 35 year old you, but it will unless you take control now.
We need control, and I know that follr offers that control, and much more – it is why I work there and can't wait for everyone to become part of the movement by securing your digital legacy.